Esperance Primary School share their experience chatting with Shannon Parry
---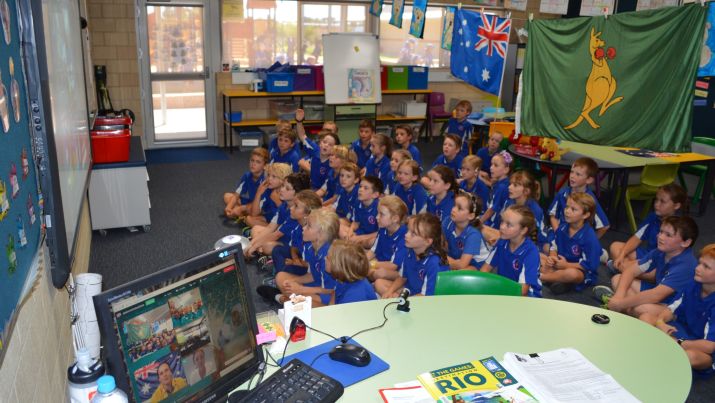 On Wednesday, 9 March 2016, some Year 2 and Year 3 children got to speak with Shannon Parry.
Shannon is the Captain of the Women's Rugby 7's team that are going to the Olympics in Rio. This was part of the Olympic "Chat To A Champ" program.
We logged on to the internet with two other schools and Shannon Parry.
We took it in turns to ask questions. Some of the questions were, "How do you stay fit and healthy for rugby?" Her answer was to eat lots of meat and vegetables every night.
Another question was, "What was the highest score your team has made?"  Shannon's answer was 40 to 50 points. It was a pretty high score because there are only 14 minutes in a game.
We also asked her "Where will you stay in Rio?" Her answer was the she will be staying in a big village that is a bit like a hotel.
It was awesome to speak to Shannon Parry. We learnt a lot about getting ready for the Olympics. We can't wait to speak to her again.
Noah, Zach and Mitchell
Year 3, Lucky Bay 4
Esperance Primary School